Increase for free the offer of your store with EYEWOW
Thema Optical - 22/02/2021 10:08
Latest Update: 22/02/2021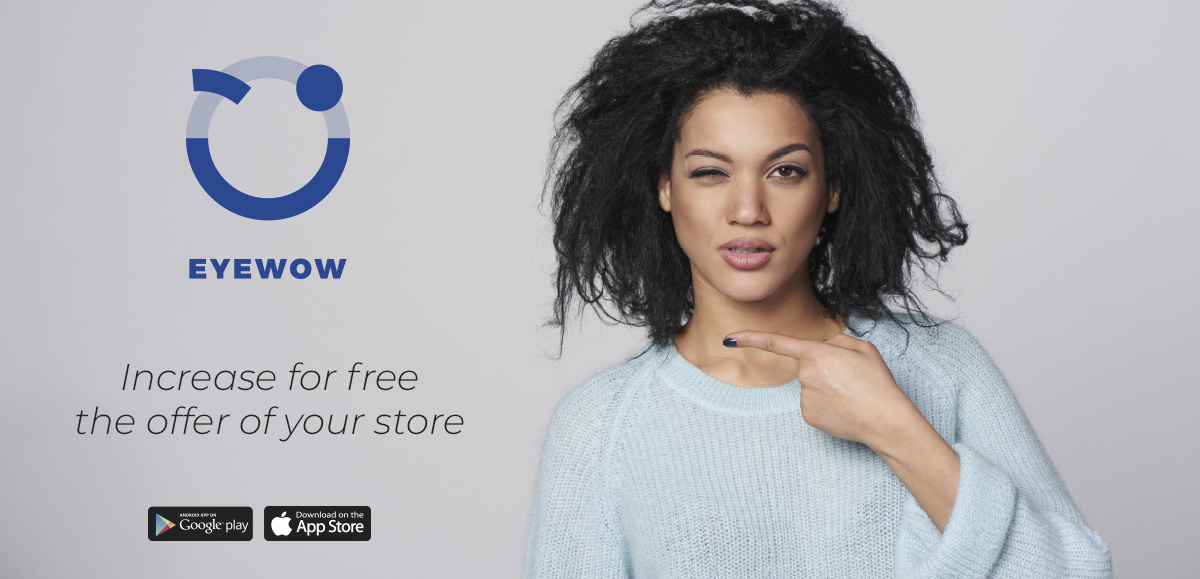 SIMPLE
EYEWOW allows the customer to have the complete Thema Optical collection in augmented reality

No warehouse necessary
No model or colour excluded

Simply download the App Store or Google Play free application, launch it and start playing with it once the face is framed.
SAFE
Considering the current health emergency, apart from virtually increasing the store's warehouse, EYEWOW helps limiting customers' contact with objects and frames inside the store, reducing the probability of contagion and virus spread.
FREE
Thema Optical created the EYEWOW application to support its customers with a free and innovating tool. All models in all colours are included in EYEWOW.
This will help customers find the perfect frame.
DOWNLOAD NOW
Install and discover the full Thema Optical collection!